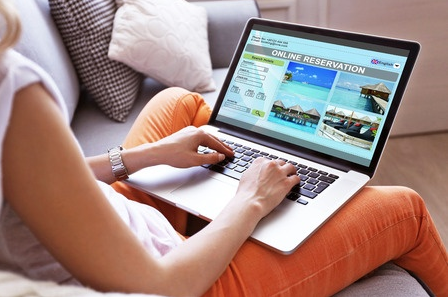 With summer arriving soon, many families are gearing up and planning ahead for their vacations. Unfortunately, sometimes our four-legged friends can't come along for the trip, though. While we could leave them with a family member or neighbor, often times their own busy schedules could end up leaving our pets by themselves more than we would like. If you're looking for somewhere for them to stay where they can have fun and receive the attention they need while you're off on vacation, Tailwaggers Country Inn has got you covered.
Our dog boarding services will make sure your dog is having as much fun as you are while on vacation. During their stay at our dog resort, your pup will be allowed to go out and socialize with other dogs and enjoy valuable playtime. You won't have to worry about them getting into trouble or being neglected either because with our dog boarding services, our staff provides them with 24-hour care.
When staying in a hotel, we expect fresh sheets every night to sleep on. Your dog will also get that luxury as we will provide them with fresh bedding every day for them to sleep on once that day is done.
At Tailwaggers Country Inn, we also understand that not all dogs have the same diet. So while your canine friend is us, we will not only accommodate to their dietary needs, but administer any medications they require as well.
If you have never used our dog boarding services before, you're also in luck: We offer a special discount for new customers with your dog's first night free. We also offer an extended stay discount program if you're planning on going on a longer vacation. Call us to learn more about these discount offers.
Tailwaggers Country Inn is an all-inclusive dog resort in Van Alstyne, Texas, that offers grooming, boarding and daycare services. If you would like more information on our boarding services or would like to book a stay for your pet, call us today at 877-774-DOGS(3641)!