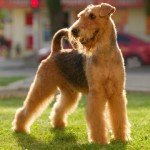 Shiny coats on dogs and cats aren't just important in the way that they look or feel. The condition of an animal's coat is also directly correlated with how healthy their diet is. Healthy fats in pet food can help keep a dog's coat in great condition.
High quality, name brand pet food should contain enough of the right nutrients to keep your dog and its coat healthy. These foods include vegetable oils, which are high in oemega-6 fatty acids. This acid replaces or replenishes oil in the skin, improving its condition and adding luster to the coat.
Lower quality, generic pet food is often comprised of chicken and meat byproducts along with grains like corn or wheat. These ingredients provide not as much nutritional value for dogs and you can really see the difference in coat sheen. With high byproducts, you may also see excess dandruff, dry fur and scratches in the skin due to itching or biting. It can also cause allergies, upset stomach or even long-term illness.
There are six important factors in a good diet for pets: water, protein, fats, carbohydrates, vitamins and minerals. A combination of these nutrients in pet food is crucial to the wellbeing of your pet. In addition to buying pet food that has all the right ingredients and is high in omega-6, owners can also add omega-3 fatty acids to their pets diet. Sardines, tuna or salmon in small pieces can be added right to dog food at feeding time.
Once you switch your pet over to a healthy diet, you will start to see the transformation from dismal, split-end fur to thicker, shinier fur. Consequentially the health of the dog overall should improve. Both online research and reading the pet food bags are great ways to make sure your pet is getting exactly what it needs each day.