Dogs spend a large portion of their day sleeping and lounging. Since they require time to rest, it is important to make sure they are comfortable and supported as much as possible. Orthopedic dog beds are a great way to ensure that your dog is well-rested and protected. Plus, these beds benefit dogs of all ages. With the amount of rest a dog needs, it's essential to invest in a high-quality bed.
Benefits of an Orthopedic Dog Bed
Serves as a Protective Measure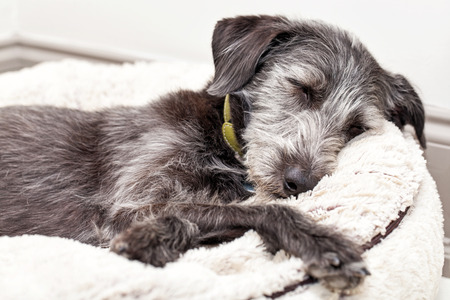 As your dog ages, you may begin to see a noticeable difference in their mobility. If you witness their movement and energy decreasing, this can be due to changes in their joints. An orthopedic bed can give your dog orthopedic support early in life and can help ease potential health issues that occur later in life. These beds are excellent because they are filled with thick, durable materials that provide extra support to your dog's bones and joints.
Increase Blood Flow
An orthopedic bed can reduce overall pain and restore mobility by increasing your dog's blood flow. These beds help target pressure points, relieving stress in overworked areas. Increasing blood flow in the body can assist in healing injuries and neutralize some of the long-term negative effects that are commonly found in active dogs.
Easier for Dogs to Get In and Out of
It is common for puppies and older dogs to have trouble getting in and out of bed. Orthopedic beds are an excellent option because they are designed to retain their shape. The firmness of the bed makes it easier for your dog to get in and out more comfortably. If your dog is exerting unnecessary effort, they may end up sleeping on the floor instead. You don't want to encourage that behavior, because the lack of support from the floor can lead to future health issues.
Helps Your Dog Sleep More Soundly
Putting your dog in a new and unfamiliar environment can be overwhelming for them. Orthopedic dog beds provide your dog with the support that they need to ensure comfort throughout the night. Tailwaggers Country Inn offers a home away from home for your pup. You can drop your dog off knowing that they are safe and sound, which ensures a good night's sleep for you as well.
At Tailwaggers Country Inn, all our guests have access to elevated orthopedic dog beds when they stay with us. Your dog's comfort is a top priority, and we provide numerous resources to promote a relaxing environment. For more information about our boarding or daycare options info contact 1-877-774-DOGS.