There is going to come a time when you're going to have to leave your furry family member home alone while you go to work, run errands, or head out to dinner with friends for the evening. Regardless of their age, it can be stressful leaving them home alone. You don't know how your pet is acting behind closed doors. That's why pet cameras are an excellent solution for nervous fur parents. Here are a few benefits of owning a pet camera.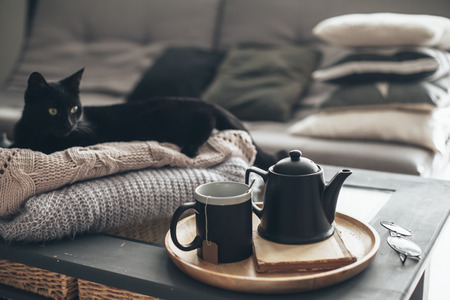 Enjoy Your Workdays, Nights, and Weekends More
During a busy week, pet cameras will give you a peace of mind being able to drop in and check up on your animal at all hours of the day. Some cameras have night vision settings, so you can see what your pet is up to throughout the night. If you're having a stressful workday, checking in on your pet can have a positive effect on your mood. Plus, some cameras even have voice control options that allow you to talk to your furry friend during your breaks!
Stop Worrying About Your Dogs Health
Owning a pet camera can help you stress less about your pet's health. When you're away, you have the freedom to pop in whenever you want to check-in at all hours of the day. Depending on the camera, some can send you barking alerts to your phone, so you'll know if your dog is upset.
Alerts You of Behavioral Issues
Is your pet jumping up on the furniture? Eating something they shouldn't be eating? Barking too loud? Pet cameras allow you to know what your pet is up to when they think no one is watching. Having a camera can help you address behavioral issues quickly. When you address the problem right away, it can save you time and money on training.
At Tailwaggers Country Inn, we understand how hard it can be leaving your furry family members. We know it means a lot to you to stay connected, that's why we offer a webcam service to stay connected with your pet. For your next business trip or vacation, consider our VIP suite for your pet. Our suite includes a webcam service where you can check in on your pet at any time! Have a trip coming up? Contact us today!