February 14th is a national pet theft awareness day. Although it's hard to think about pet theft, it's important to recognize that it happens all around us. There are plenty of precautions that you can take to keep your loved one protected from danger. Here are some easy and beneficial changes you can make to ensure pet safety!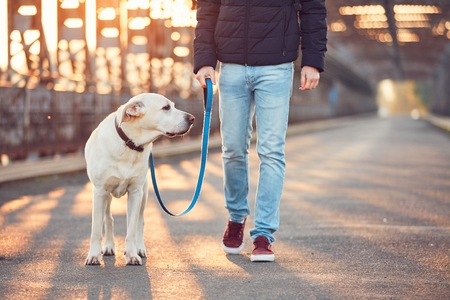 Consider a Microchip
Once a microchip is inserted into your pet, it cannot be easily removed like a collar. A microchip is about the size of a grain of rice, and not visible to others. If your pet gets lost, a microchip makes it easier to find your animal, and help them return home more quickly. 
Keep Them Leashed
Even if your pet is well-trained, it doesn't hurt to keep them on a leash to keep them from running away. Plus, it allows you to keep an extra eye on your pet and it keeps them safe from injury. If your pet is off the leash, they could be picked up more easily by someone when you're not looking, or they could run into danger.
Don't Leave Them Unattended
Your pet is another member of your family. You wouldn't leave your child unattended in a public place, so why should you leave your pet unattended? It's highly encouraged to refrain from letting your pet roam around your front yard or neighborhood freely. If you allow this, it increases the chances of them getting lost, attacked, or taken. Also, this includes leaving them alone in the car. Cars are easy to break into, so you should always have someone in the car to keep them company.
Always Check References
It can be nerve-wracking, leaving your pet with someone else. That's why you need to do your due diligence first. It takes special people to care for your four-legged family members. At Tailwagger's Country Inn, your pet has a safe area to play, surrounded by caring staff members to keep eyes on your furry best friend!
At Tailwaggers Country Inn, your pet's safety is important to us. Our 34-country acre yard gives your pet the space they need to run around and socialize in a safe and controlled environment. We understand your pet means the world to you, and we are here to ensure that even in your absence! Contact us today at 877-774-DOGs for more info!