The holiday season is upon us, which means that thousands of people will be traveling to visit their loved ones. We're all for people visiting family and friends, but what does that mean for your furry companion? Dogs, while friendly and loving, can be put under large amounts of stress as a result of holiday travel. With Thanksgiving this week and December holidays right around the corner, let's take a look at some tricks and tips to can help prepare your pooch for the holidays.
Having family members over or traveling long distances can disrupt your pet's normal routine. It is imperative to maintain normalcy as much as possible throughout the holiday season. If your pet is fed or walked at a certain time of day, you should stick to that schedule. Changing that schedule could cause large amounts of stress, so try to keep things the same as much as possible.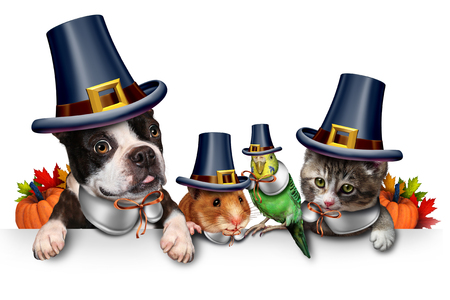 We would also recommend giving your pet extra attention. With lots of people coming in and out of your house, your pet may get overexcited, especially with all the extra bodies and the ringing of your doorbell. Make sure to pay attention to your pup's needs and give him or her an area to themselves, like a bedroom or spare room, where they can calm down if they get too worked up. Some dogs can also be anxious around newcomers, so having a designated space for your pup will lead to an enjoyable experience for both you and your guests.
When it comes to human food, we would recommend not feeding your pet from the table. Many common table foods can cause severe intestinal distress or even lead to illness, seizures and even death. While it may be hard to say no to those begging puppy dog eyes, try to stick to their normal diet as much as possible. The last thing you want during the holidays is to find out that giving your pup something from the table leads to serious health problems and steep veterinary bills.
At Tailwaggers Country Inn, we know how to care for your pet. While your dog is in our care, they will get all the care and attention that they need, including plenty of playtime, fresh bedding that's changed daily, 24-hour care for any medical needs and special diet accommodations. We even have special discounts for extended stays – perfect in case your holiday travels will take you far from home for a long period.
If you are a pet owner traveling for the holiday season, boarding your dog with us will ensure a stress free experience for you and your pup. Learn more about boarding options today by calling us at 877-774-DOGS!