It's officially the holiday season, and many pet parents love including their furry friends in all of the festivities. As you pull out the holiday décor and prepare to bake your delicious seasonal dishes, it's important to keep your pet's safety in mind.
Here are a few safety tips that will help keep your furry friend out of trouble this holiday season: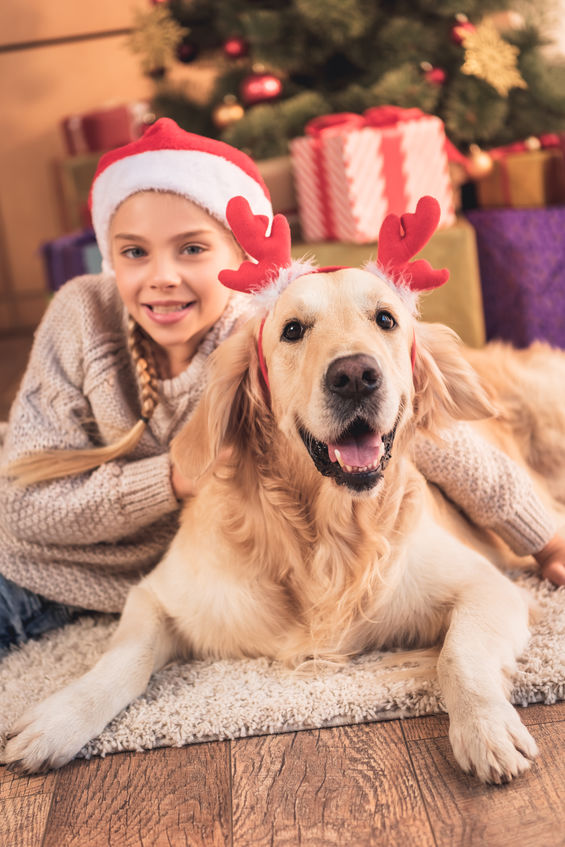 Pet-Proof Your Christmas Tree
Failing to pet-proof your Christmas tree could result in an upset stomach, injuries, or high veterinary bills. If it's possible, set up your tree in an area of your home that can easily be blocked off. If that's not possible, you can also create a barrier around your tree.
As an additional safety precaution, always make sure that your tree is anchored to avoid it tipping over.
Cover Your Christmas Tree Water
Another reason why it's recommended to create a barrier around your Christmas tree is to help keep your curious pet away from the tree water. As your tree drinks the water in the stand, it can release a sometimes-toxic sap into the water. Your tree may also release other pesticides and fertilizers into the water that can be fatal if your pet drinks it.
Cover your tree water with aluminum foil or a tightly wrapped tree skirt to make sure your pet can't get into it.
Avoid Decorating With Christmas Plants
Popular holiday plants like holly, mistletoe, and poinsettias are poisonous to pets. When ingested, these plants can cause serious gastrointestinal distress or, in some cases, can cause fatality. If you're a pet owner, it's always best to avoid including these plants in your holiday décor.
Keep Gifts and Other Breakables Out of Reach
Because pets are naturally curious, you're going to want to make sure all of your breakable décor and other gifts are kept out of reach at all times. You'll also want to do the same with your candy and other baked goods.
If you believe your pet has gotten into something they shouldn't have, make sure you immediately contact your vet.
Don't Leave Your Pet Out of Sight This Holiday Season.
If you're planning to take a trip this holiday season, leave your pet with a reliable, trustworthy sitter to ensure they stay out of trouble. At Tailwaggers Country Inn, we offer professional dog boarding, so your dog has a safe and fun place to stay while you're out of town.
Give us a call at 877-774-DOGS for more information!