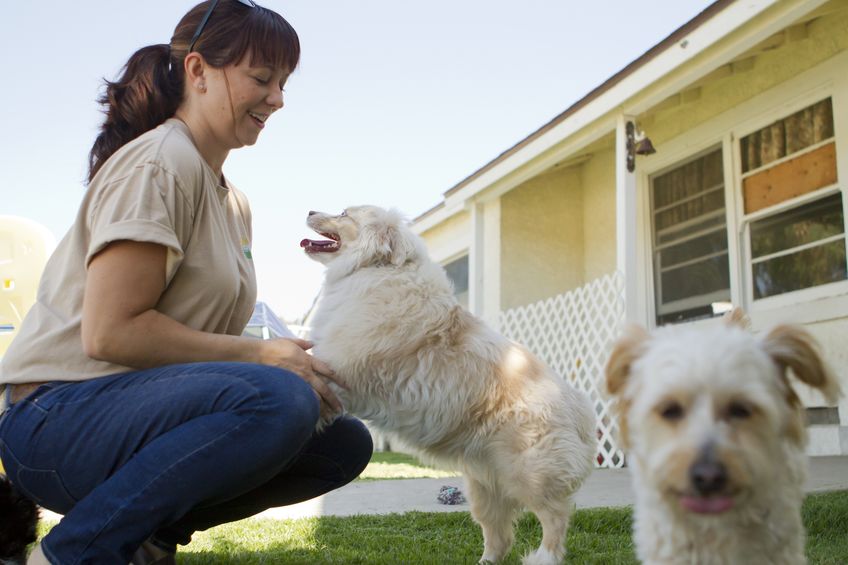 When it comes to the health and safety of your furry friend, there are no lengths you won't go to ensure they get the very best.
Should you have an upcoming vacation or are traveling for work and need someone to watch your pup, it's important to choose someone trustworthy.
While some dog sitters may cost a few dollars less, sending your dog to a professional dog boarder will ensure your dog is safe, comfortable and has a great overall time while you're away from home.
A boarder will take care of everything from the pickup of your dog to the drop off when you've returned, allowing you to rest easy knowing they were treated as they deserve to be.
Your dog will rest in luxury
One of the best reasons to choose a boarder over a sitter is for the simple fact that your dog will be given all the amenities they could ever need. Since you'll be having fun on your trip or vacation that doesn't mean your pup has to suffer.
Many pet boarders provide luxurious accommodations that include elevated dog beds, toys, blankets and food and water bowls for each guest. They can also accommodate any special food requirements, medicine that needs to be administered and more.
As an added bonus, many dog boarders will offer playtime, pool time, cuddle time and more with other pets at no extra charge.
Your dog will be safe
Another advantage of choosing a boarder over a sitter is for the safety that will be provided. While most dog sitters treat dogs with the care and respect they deserve, there are always a few bad apples.
Since most dog sitters are not trained professionals with years of experience, they simply cannot match the care that is given by a dog boarder and the safety that is brought with that care.
When you want to guarantee that your dog gets all the food, water, potty breaks and playtime that they require, make the smart decision by choosing a dog boarder.
They can provide pick up, drop off services
The most convenient reason for choosing a pet boarder is that many will come and pick up your pet and drop them off when you return home. This is not only convenient but will avoid you from having to drive to a sitter's home or even having the sitter stay at yours.
When you want your dog to be fed and cared for the right way when you go out of town, call on our team at Tailwaggers Country Inn.
We will provide your pup with the food they need, 34 acres of space to run and play on, a filtered in-ground pool, spacious/fully furnished accommodations, webcams and more.
To book your pet's upcoming stay, we invite you to give us a call today at 1-877-774-DOGS.