The start of the new year is a great time to take some time and determine what you want to accomplish in the next year. Not only do you want to set new goals for yourself, but if you're a pet parent, you should also make sure that your pet has some goals for the new year too!
Let's take a look at some of the goals you can set for your pet to help them have a happier and healthier year: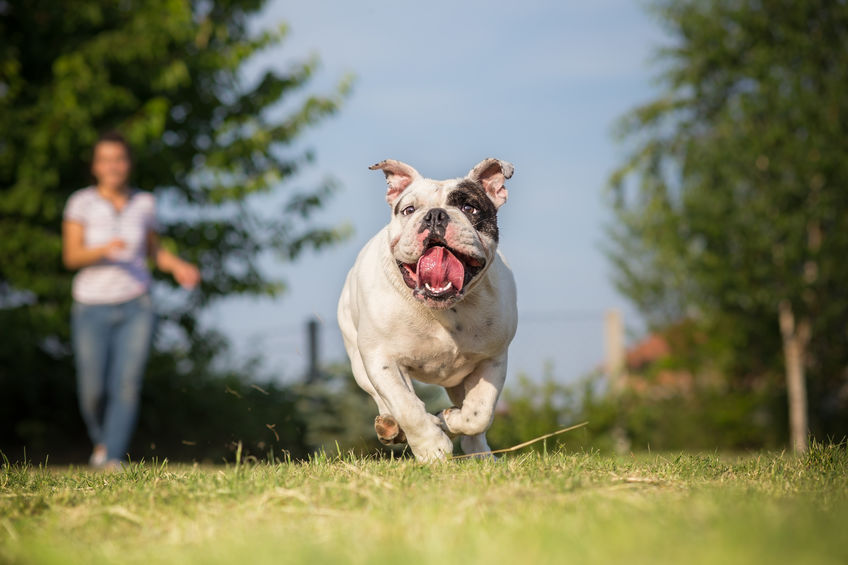 Make New Friends
2020 made it difficult for our pets to socialize. Dogs are pack animals, which means that they are naturally social, and they love interacting with others. Whether you go for a walk around the neighborhood or take your pup to the dog park, it's important to encourage your dog to mingle with other dogs.
If you're a new puppy parent, make sure you're easing into socializing your dog. Strangers can be intimidating for them, so it's best to start with other friends' or family members' dogs first.
Increase Activity Levels
Being cooped up in your home for long periods impacts the amount of exercise your dog gets. Because this last year had us all staying home more often, make it a goal this year to get out when you can to exercise! Dog obesity is on the rise, so it's important to encourage your furry friends to get moving throughout the day.
Even just short bursts of activity can help your pup burn some calories and energy.
Practice a New Trick
Help your dog grow this year by teaching them a new trick! If you've covered the basic commands, try exploring some more advanced tricks. The best way to see growth in your pup is by keeping training sessions short but frequent.
Dogs also love to be positively reinforced, so don't forget to reward them with a treat for their hard work! Spending time training is a great way to strengthen the bond you share with your pet.
Introduce Your Pet to Doggy Daycare
To help make sure your pup meets their goals this year, consider signing them up for doggy daycare. At Tailwaggers Country Inn, your dog is guaranteed to have a day full of exercise, socialization, and nutritious, well-balanced meals.
Contact us today to learn more about our Doggy Daycare and Boarding services at Tailwaggers Country Inn.