Our Low-cost Dog Resort Pricing Is Straightforward:
Simply No Extra Charges
Group socialization
Playtime & cuddle time
Beds w/ bedding cleaned daily
Treats & balanced meals
Accommodate special diets
Administer medications
Anything that makes your pet happy
24 hour staff care
Most other dog boarding places charge for each item, resulting in a higher fee than our standard rate.
Pick Up/Drop Off Service for Dog Boarding
We offer regular door to door pick-up and drop-off for clients in Dallas and Collin counties, and by appointment in Grayson county. This is simply the most convenient dog boarding and dog day care resort in the Dallas, TX area!
We Make Your Pet Feel Like It's on Vacation
At least 4 supervised play times a day
Swimming, ball, frisbee, and socialization
Indoor gym for bad weather
Lap time/cuddles & TV in doggy lounge
Spacious kennels and suites, no crates
Cats in their own spacious sanctuary
CPR & First Aid certified for animals
The ultimate dog resort experience for boarding, daycare and grooming. Owners will know the feeling of comfort and security for their special family member.
Suzen's Promise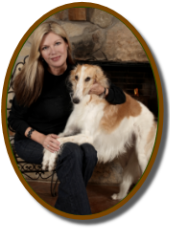 We humbly and gratefully accept the opportunity to know, care for and nurture your family member while providing a special dog resort experience, a well trained staff, and top notch, safe environment. This is our promise to you.
Watch Your Pet Online
Our VIP Suites are equipped with web cams, so you can stay close to your friend while you're apart. You can set up your computer to view your pet through this website or install a free app on your mobile device to check on your pal anytime.
Watch here or Set Up Your Mobile Device