Imagine coming home from your weeklong vacation to find an empty refrigerator, stolen valuables and a hostile or fearful pet with unexplained injuries. This could be the horrific scene if you choose to allow someone to pet sit your furry friend rather than to take advantage of full-service, professional dog boarding.
Hiring a pet sitter comes with some pretty heavy risks, especially if you are hiring a stranger. You trust a likely non-professional to come into and possibly stay in your home for the week to watch one of the most important members of your family. You must trust your pet sitter to take care of your pet's needs and rely on them providing adequate food and water for your pet. Leaving your cat or dog in the hands of a pet sitter means you must feel comfortable that the sitter will take full care of your pet when you can't be there.
There are risks involved with hiring a pet sitter, though. He or she may not let your pup outside in enough time to prevent accidents, which could lead to bladder infections or behavior issues regarding potty practices, notes PetMD. Unexplained injuries could also occur if your pet sitter is abusive to your family member, instilling fear and hostility into your otherwise gentle-natured pet. Additionally, allowing a pet sitter into your home could mean property damage, theft or uninvited guests or disturbances.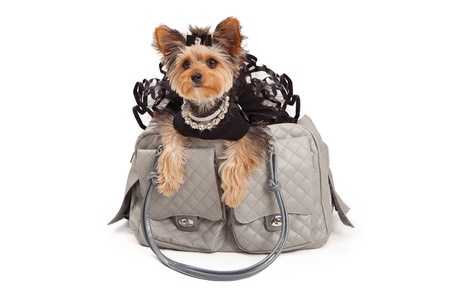 A less risky alternative to pet sitting is to give your dog the all-star treatment at a pet resort where you can rest east in knowing that they will be safe, happy and comfortable while you are away. Our short and long-term dog boarding services include care provided by our trained staffers who care for your pups needs, from food and water to potty breaks and play time. Our team also knows how to administer medicine when needed, so if your dog takes medications each day, our staff can provide this service for your pet. Daily exercise and your pet's diet needs are provided for daily, and if your dog is on a special diet, we will work with you to accommodate specific requirements.
Perhaps one of the largest advantages is safety – your family friend is in the trusted hands of professionals where you know they will receive the proper care and nutrition they need, while also not requiring you allow a pet sitter into your home while you're away.
With gorgeous suites, group socialization time, treats and balanced meals, 24-hour staff care, playtime and cuddle time, and daily bed cleaning, Tailwaggers Country Inn offers a variety of professional overnight dog boarding and extended stay services to suit your pet's needs. Skip the sitter and treat your pet to a safe, high-quality alternative at our pet resort. To learn more, check out Tailwaggers Country Inn's full range of boarding options online now, or call us today at 877-774-DOGS.